Aluminium Sheet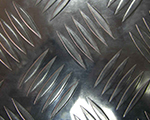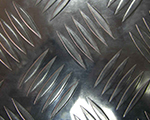 Scrappys will gladly accept any scrap aluminium sheet for recycling. Receive competitive prices for all of your unwanted aluminium sheet or checker plate.
Recycling aluminium sheet produces significant cost savings over the production of new aluminium even when the cost of collection, separation and recycling are taken into account. Over the long term, even larger national savings are made when the reduction in the capital costs associated with landfills, mines and international shipping of raw aluminium are considered.
Recycling aluminium sheet uses about 5% of the energy that originally created it from bauxite; the amount of energy required to convert aluminium oxide into aluminium can be vividly seen when the process is reversed during the combustion of thermite or ammonium perchlorate composite propellant.
At Scrappys Metal Recycling Pty Ltd it is our first priority to provide the highest level of scrap metal recycling services to all of our domestic, commercial and industrial customers. We pride ourselves on our professionalism and dedication to customer service.
We provide a convenient drop off service for all of our domestic and residential customers. We specialise in removing your whitegoods, old appliances, fridges, freezers, aluminium sheet, old metal roofing – and that is only the start! If you have scrap metal you want removed, call us now to arrange a collection or delivery of a scrap metal bin.
Scrappys buys the full range of scrap for recycling including copper, lead, stainless steel, scrap whitegoods, brass, nickel, steel, aluminium sheet, checker plate, PVC and wire. Plus scrap cars, machinery, radiators, batteries, pipes, off-cuts, extrusion, pressings and more.
Our scrap metal recycling centre is conveniently located in Sunshine, the heart of Melbournes Western suburbs. We offer a wide range of scrap metal recycling resources to industrial, business, commercial, residential and domestic customers. This includes competitive scrap metal recycling prices for all metals and recycling programs tailored to suit our clients.