Forklift Truck Recycling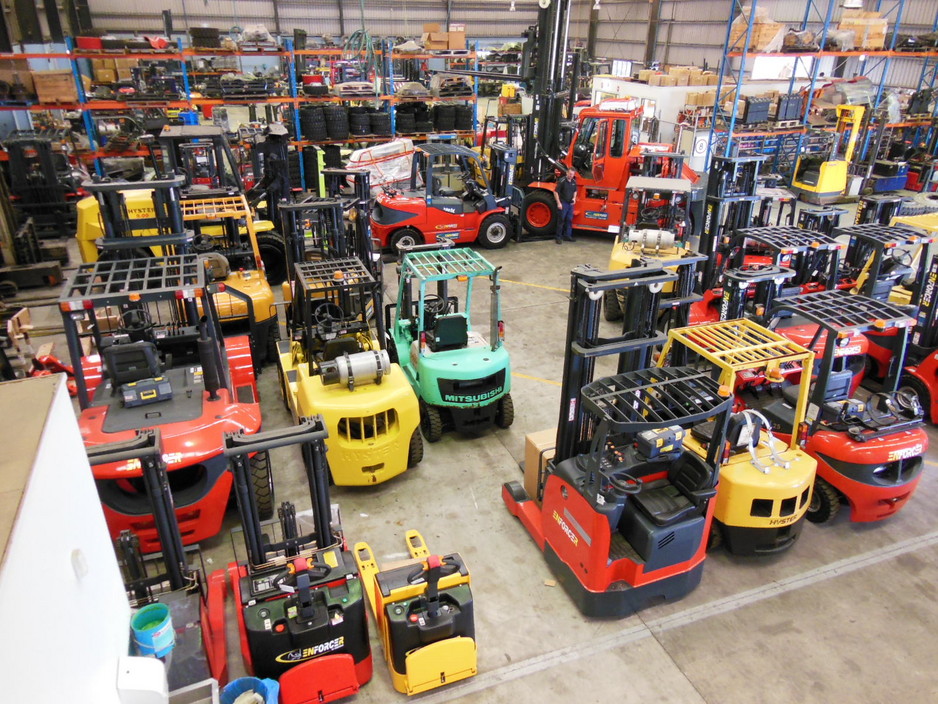 There are several options available to you in the event that you need to dispose of your old forklift.
The best way to free yourself from the burden of a defunct
forklift
is to recycle it, rather than add it to the increasingly hazardous chain of landfills. That's right, just like you can recycle plastic, paper and aluminum cans, you can recycle old forklifts. Once a forklift has reached the end of its life, it is sent to a forklift recycling center where it is completely refurbished.
When forklifts are recycled, they are usually taken apart. The parts that no longer function are discarded, while usable ones are assimilated into an operating machine. If any of the reused parts need repair, they are refurbished so that the recycled machine runs like a brand new one. A recycled forklift will operate just as well as a brand new one, and will often look just as polished.
At Scrappys Metal Recycling Pty Ltd it is our first priority to provide the highest level of scrap metal recycling services to all of our domestic, commercial and industrial customers. We pride ourselves on our professionalism and dedication to customer service.
We provide a convenient drop off service for all of our domestic and residential customers. We specialise in removing your whitegoods, old appliances, sheds, freezers, roller doors and shutters, old metal roofing – and that is only the start! If you have scrap metal you want removed, call us now to arrange a collection or delivery of a scrap metal bin.
Scrappys buys the full range of scrap for recycling including copper, lead, stainless steel, ferrous and non ferrous metals, brass, nickel, steel, aluminium, PVC and wire. Plus scrap cars, machinery, radiators, batteries, pipes, off-cuts, extrusion, pressings and more.
Our scrap metal recycling centre is conveniently located in Sunshine, the heart of Melbournes Western suburbs. We offer a wide range of scrap metal recycling resources to industrial, business, commercial, residential and domestic customers. This includes competitive scrap metal recycling prices for all metals and recycling programs tailored to suit our clients.