Household and Car Radiators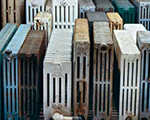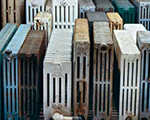 Scrappys accepts all household and car radiators for recycling.
All household and car radiators can be recycled by taking to salvage yards or recycling centres. The radiators need to be cleaned out first by flushing with a water hose and all rubber parts should be removed and discarded. Different types of metals should be separated since they are not all eligible for recycling. Scrappys recommend removing any plastic beforehand, so you can offer household or car radiators as a clean sheet of aluminum and make more money.
At Scrappys Metal Recycling Pty Ltd it is our first priority to provide the highest level of scrap metal recycling services to all of our domestic, commercial and industrial customers. We pride ourselves on our professionalism and dedication to customer service.
We provide a convenient drop off service for all of our domestic and residential customers. We specialise in removing your whitegoods, old appliances, household and car radiators, aluminium windows, old metal roofing – and that is only the start! If you have scrap metal you want removed, call us now to arrange a collection or delivery of a scrap metal bin.
Scrappys buys the full range of scrap for recycling including copper, lead, stainless steel, scrap whitegoods, brass, nickel, steel, aluminium, PVC and wire. Plus scrap cars, machinery, radiators, batteries, pipes, off-cuts, extrusion, pressings and more.
Our scrap metal recycling centre is conveniently located in Sunshine, the heart of Melbournes Western suburbs. We offer a wide range of scrap metal recycling resources to industrial, business, commercial, residential and domestic customers. This includes competitive scrap metal recycling prices for all metals and recycling programs tailored to suit our clients.