Lead Recycling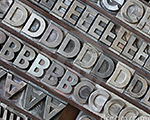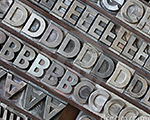 Scrappys are the experts in lead recycling and have formed unique relationships with exporters and exporting companies involved with processing and exporting lead products.
This enables us to offer up to date scrap lead prices and be at the leading edge of trends in the market that directly effect scrap lead prices. Lead recycling is very easy as lead can be remelted many times and provide enough processes to remove impurities. The final product (termed as Secondary Lead) is indistinguishable in any way from primary lead produced from the ore.
Lead is integral to our modern lifestyle. Whilst its malleability and corrosion resistance still make it useful for roof flashings and cladding, the main benefits are derived from harnessing lead's chemical properties.
Its incredible density provides unrivalled protection from radiation and is essential to staff working in hospitals, dental surgeries, laboratories and nuclear installations. Lead stabilisers are added to some PVC products to improve durability, and the metal protects thousands of kilometres of underwater power and communications cables.
Did you know we also recycle lead acid batteries?
Lead acid batteries are the mainstay of storage technologies for renewable energy sources, such as solar cell and wind turbines and are used to power cars, trucks, buses, motorbikes, electric vehicles and hybrid vehicles. Furthermore, lead acid batteries are vital as a back-up emergency power supply in case of mains power failure in hospitals, telephone exchanges, mobile phone networks, public buildings and for the emergency services.
We accept the following products at our premises for lead recycling:
Lead Sheet
Lead Wheel Weights
Lead Castings
Lead Doors
Lead Pipe
The amount of lead recycling as a proportion of total production is already fairly high worldwide. Over 50% of lead consumed is derived from recycled or reused material. Lead recycling rates are estimated to be much higher than other materials.
Recovering scrap lead has the advantage that it is easier and much less energy intensive than producing primary lead from ore (the production of recycled lead requires 35-40% of the energy needed to produce lead from ore). Lead Recycling also reduces dispersal into the environment and conserves mineral resources for the future. It is estimated that at least 85% of lead consumed could potentially be recycled however, in practice the amount that is recovered is lower.
At Scrappys Metal Recycling Pty Ltd it is our first priority to provide the highest level of scrap metal recycling services to all of our domestic, commercial and industrial customers. We pride ourselves on our professionalism and dedication to customer service.
Along with lead, Scrappys buys the full range of scrap for recycling including copper, stainless steel, scrap whitegoods, brass, nickel, steel, aluminium, PVC and wire. Plus scrap cars, machinery, radiators, batteries, pipes, off-cuts, extrusion, pressings and more.
Our scrap metal recycling centre is conveniently located in Sunshine, the heart of Melbournes Western suburbs. We offer a wide range of scrap metal recycling resources to industrial, business, commercial, residential and domestic customers. This includes competitive scrap metal recycling prices for all metals and recycling programs tailored to suit our clients.