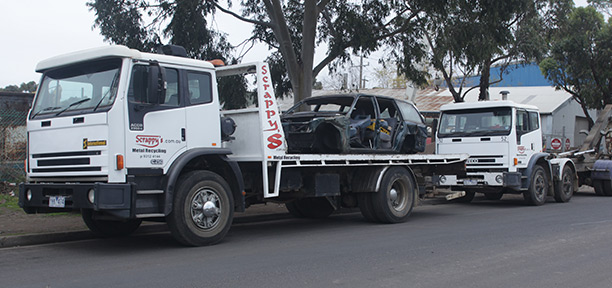 Our Fleet of Trucks
Brings Service to Your Doorstep
Scrappys fleet of trucks are able to handle everything from small industrial non ferrous scrap, right up to semi flat top crane lift jobs.
Scrappys Metal Recycling Pty Ltd has an impressive vehicle,  machinery and truck fleet to assist us in removing old unwanted cars, metal, machinery or equipment. We have a fleet of accredited tow vehicles and well as crane trucks to assist in moving and transporting heavy materials, machinery and vehicles. Alternatively, you can deliver your unwanted car direct to our facility.