Bringing Service to Your Doorstep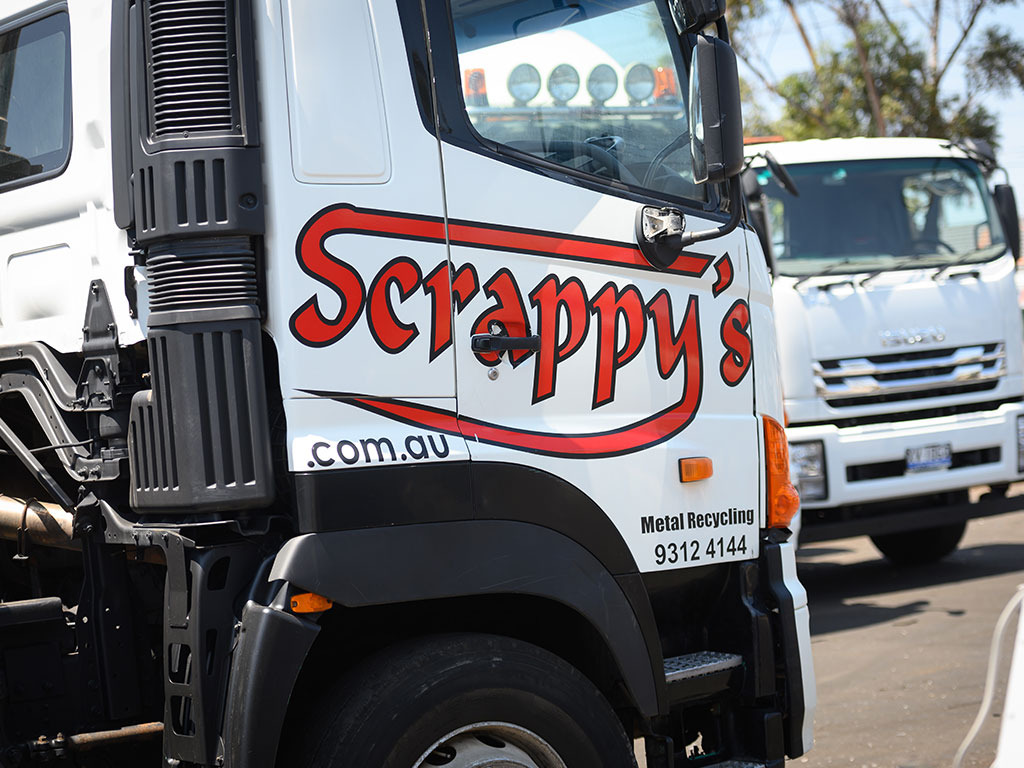 Scrappy's fleet of trucks are able to handle everything from industrial non-ferrous scrap collections, to customer that demand deconstruction and disassembly using our purpose-built cranes.
Scrappy's has an specialised fleet of five trucks and assorted machinery to assist removing and carrying cars and trucks. Our loading cranes can lift tons of machinery close to the trucks, ideal for lifting forklifts and generators. We have hook-bin transportation for customers who require one-off or regular collections of large loads of metal waste.
When you are back at the yard, then you will meet "the claw". Ideal for stripping and pulling apart metal for recycling.
Having been in the industry for over a decade, we have assembled a collection of precise tools and vehicles, ideally suited to domestic, residential, commercial and industrial scrap metal waste management.